RESULTS in Prince Albert
Cherise opened her skincare business, RESULTS, in 2008. 
For almost 11 years, she has been offering skincare services in Prince Albert. 
RESULTS is located at 615 Chura Court.  It is clean, professional, and private with an open, airy, spa-like environment.
Cherise offers technology skincare treatments, professional spa skincare products, body contouring treatments, and entry level hair restoration treatments and products.
She helps people look better and feel better so they have more confidence.
Over more than a decade, Cherise has developed knowledge, experience, and expertise.
Her column on PANow, called "Beautiful Results", won the 2017, 2016, and 2015 BOB award for Best Local Blog.
RESULTS won the 2016 BOB award for Best Spa.
To learn more, call Cherise at 1-306-953-1986, text her directly at 1-306-980-9959, PM her @resultsprincealbert on Facebook or email her at resultspa@sasktel.net.
NEWS!
New Location:  615 Chura Court, Prince Albert SK S6V 8E4.
New Service:  Microcurrent.  Lift and firm the muscles of the face and neck.
New Product:  Eco Pro makeup.  Naturally sourced mineral makeup.  Dermatologist formulas, made in Canada.
(To learn more, join Cherise @resultsprincealbert on Facebook, visit her website blog or visit her blog, 'Beautiful Results', in the Local Experts section of PANow.)
Get RESULTS
Skin Rejuvenation
Acne (face, back, chest)
Aging (face, neck, chest)
Sun damage (face, neck, chest)
Rosacea
Hair Restoration
Male and female
For thin hair or thinning
Any age
In office treatment
Home solutions
Body Contouring
Stomach (chubby tummy fat reduction, stretched out tummy skin tightening)
Cellulite
Hip
Arms (skin tightening)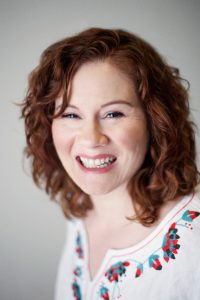 Enter my sanctuary.  Sip some tea or coffee. I'm be happy to meet you to see how I can help.
I'll listen carefully and I'll ask you questions to make sure I fully understand.
You will find me to be warm, professional, knowledgeable, helpful and honest.
I'll tell you how I can help and I"ll tell you if I can't help.
I'll explain how treatment works and what to expect.
Call me at 306 953 1986 to book a consultation. Consultations are always free of charge.
I take pride in delivering effective and affordable RESULTS.   I've been doing it for almost 11 years.
Look better. Feel better. – Cherise