Results Cosmetic & Wellness Therapies in Prince Albert
Cherise and RESULTS are now located in Body Mechanics Salon Spa, 401 South Industrial Drive.
If you need skincare treatments, body contouring treatments, hair restoration treatments, skincare products or hair restoration products, give Cherise a call at 1-306-953-1986.
For the 2nd year in a row, Cherise's column on PANow, called "Beautiful Results", has won the BOB award for Best Local Blog!
Results Cosmetic & Wellness Therapies has won the 2016 BOB award for Best Spa!
Skin Rejuvenation
Acne (face, back, chest)
Aging (face, neck, chest)
Sun damage (face, neck, chest)
Rosacea
Hair Restoration
Male and female
For entry level thinning or hair loss
Any age
In office treatment
Home solutions
Body Contouring
Stomach
Cellulite
Love Handles, Spare Tire or Hip
Men's Chest
Back fat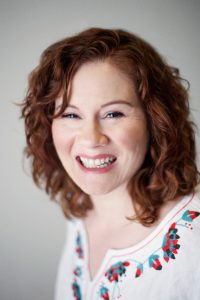 Enter my treatment room. I'll be happy to meet you and find out what you want help with.
I'll listen carefully and I'll ask you questions to make sure I fully understand.
You will find me to be friendly, professional, helpful and, above all, honest.
I'll tell you how I can help, how I can't help and I'll explain how treatment works.
If I don't have a solution for you, I'll suggest someone else who might.
Call me at 306 953 1986 to book consultation. Consultations are free of charge.
Look better. Feel better. – Cherise