RESULTS in Prince Albert
Hi, I'm Cherise.  My skincare business, RESULTS, is located in the Spa on the 2nd floor of Market Tire building, 401 South Industrial Drive.
Here's what I love to do:  technology skincare, body contouring, and entry level hair restoration.
I help people everyday to feel good about their faces, necks, chests, backs, tummies, legs, hair and more.
My column on PANow, called "Beautiful Results", won the 2017, 2016, and 2015 BOB award for Best Local Blog.
RESULTS won the 2016 BOB award for Best Spa.
I'm Cherise with RESULTS and I LOVE what I do.  I've been doing it for over 9.5 years.  Give me a call at 1-306-953-1986.
NEWS!
I'm bringing in new technology to get even more lift and firming for parts of the face like the jawline!
I've also recently brought in new technology to detoxify congested skin!
Read more on the BLOG page, as I add interesting and beneficial information every week.
Get RESULTS
Skin Rejuvenation
Acne (face, back, chest)
Aging (face, neck, chest)
Sun damage (face, neck, chest)
Rosacea
Hair Restoration
Male and female
For thin hair or thinning
Any age
In office treatment
Home solutions
Body Contouring
Stomach – chubby tummies and stretched out tummies or both
Cellulite
Hip
Back fat and more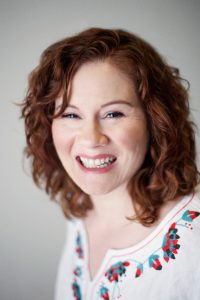 Enter my treatment room. I'll be happy to meet you and find out what you want help with.
I'll listen carefully and I'll ask you questions to make sure I fully understand.
You will find me friendly, professional, helpful and honest.
I'll tell you how I can help and I"ll tell you if I can't help.
I'll explain how treatment works and what to expect.
Call me at 306 953 1986 to book a consultation. Consultations are always free of charge.
I love what I do and I've been doing it for over nine years.
Look better. Feel better. – Cherise