Grad is about 7 weeks away. This message is for the Grads, parents of Grad and anyone attending Grad.
If you have oily skin, blackheads or mild acne issues, and you'd like to look and feel better about your complexion in the upcoming Grad and family photos, now is the time for you and I to meet.
With a combination of Cosmetic Grade Cold Laser and Dustless Diamond Peel Microdermabrasion, I can help you get some complexion correction. If you're an adult acne sufferer, it's also anti aging. A nice bonus.
This treatment doesn't hurt or turn you beet red. You don't need to avoid sunlight and your face won't peel off. This treatment is pleasant. You and I will visit. You might doze off and catch a little much needed shut eye.
If your skin just needs a slight tune up, one or two treatments between now and Grad should do it. I can also talk to you about a couple pieces of skincare that can help keep your face/ back/ chest clear.
As always, if you need more help than I can provide, I'll send you along to someone else who might be able to help.
Call me if you have any questions: 306 951 1986. Happy Graduation!
Congratulations to the 2016 Grads,
Cherise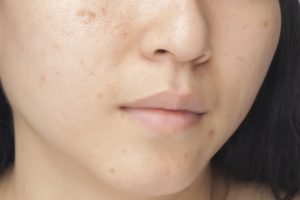 All Attendees: Get Skin Ready for Grad