About Cherise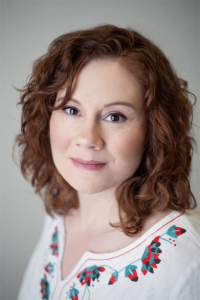 Cherise takes the title of Prince Albert's "Skinformation Specialist", very seriously.
Cherise opened Results in Prince Albert in 2008. She specialized in Cosmetic grade Cold Laser and Diamond Peel Microdermabrasion.
In 2011, Cherise added Health Canada & FDA Approved Exilis to her arsenal so she could do dramatic age reversal on face and neck, along with skin tightening on stomach and body fat reduction.
Cherise specializes in skin rejuvenation, hair restoration, and body contouring.
She is passionate about honesty and integrity in the beauty business.
She believes in giving her clients actual facts so they can make their own confident and well informed decisions.
Cherise researches every treatment and product she hears about. If a service or a product isn't at Results, it didn't make the cut.
In 2013, Cherise created Therapie Silk and Bamboo Pillowcase. Born from her work in skincare, Therapie is an beauty tool for skin, hair, hair extensions, and lash extensions.
In 2015, Cherise won the BOB Award for Best Local Blog, for her column on PANow, called "Beautiful Results".
In 2016, Cherise again won Best Local Blog and Results won the BOB Award for Prince Albert's Best Spa.
Cherise has been indulging her obsession with skincare and fixing skin for over nine years.  Consultations are always free and if Cherise can't help you, she'll tell you.  Then she'll make a recommendation on who to talk to next.
Results Cosmetic & Wellness Therapies
NEW LOCATION COMING SOON!
call Cherise at Results at 306-953-1986
resultspa@sasktel.net
www.resultspa.ca
Business Hours
Tuesday – Friday: 11 am on, by appointment only.
Saturday:11 am to 3 pm, by appointment only.
Sunday: closed
Social Network